Word to the Wise: July 2019 Expiring Land Report
July 9, 2019
Every few months, we like to take a look at expiring land. Are there opportunities for you?
If you'd like to receive our Wednesday Word to the Wise delivered directly to your inbox, subscribe here.
According to AssetBook data, these are the top 25 companies with expiring lands over the next 12 months.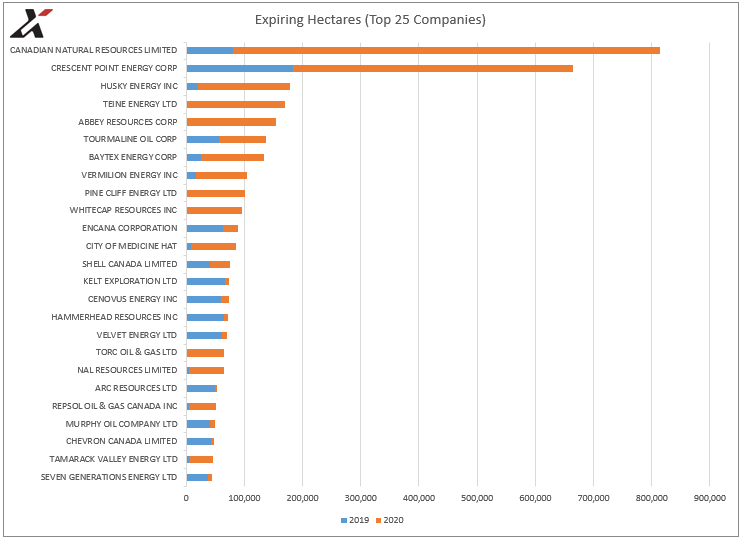 From this data, AssetBook allows you to easily identify and rank expiring lands based on the size of bonuses paid. This will help you prioritize companies who have the most money on the line and therefore may be more open to farm-in or partnership opportunities.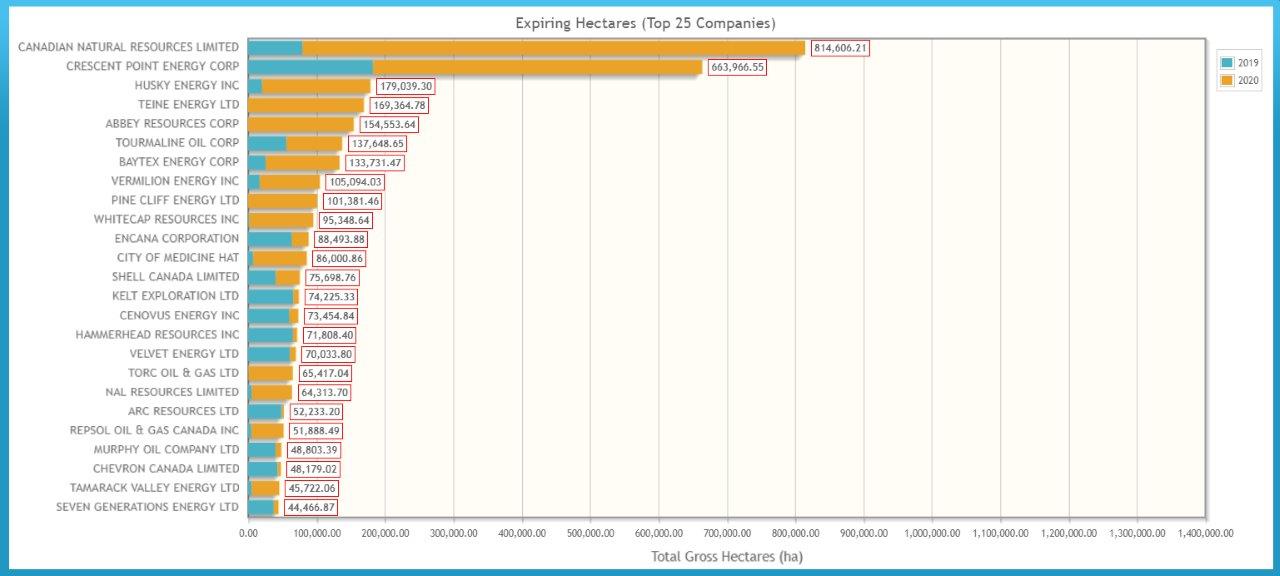 E&Ps – could there be farm-in opportunities or land coming available in your core area? Service companies – find out where you can expect increased activity and target your sales efforts early.
To learn where these lands are located and do a deeper dive, contact XI Technologies, call us at 403-296-0964 or sign up for one of our free AssetBook Introduction training courses.