Word To The Wise: Dodsland Drilling Overview
April 11, 2023
Subscribe to XI Technologies' Word to the Wise newsletter for valuable insights and trends derived from their unique combination of enhanced industry data. Get the latest updates delivered directly to your inbox. Subscribe here. 
Previously, we explored the Dodsland field in Saskatchewan, which has become a predominately horizontal oil play in the Viking sand. Check out this article where we examined various aspects of Dodsland such as ownership, production history, and emissions. Building on that, we have now utilized drilling data from XI Technologies to gain a comprehensive understanding of drilling trends across the entire play. 
Having knowledge of the key drilling players in the area is crucial. The graph presented below provides a clear representation of their respective activity over the last five years.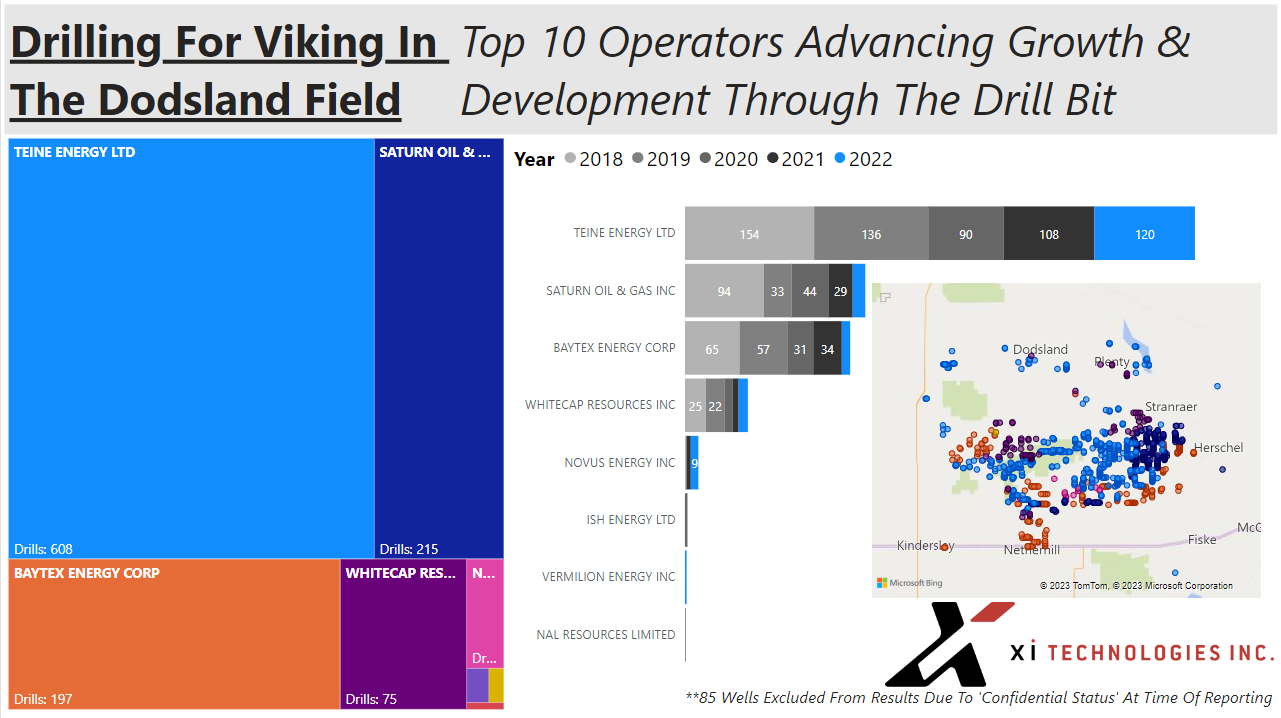 Figure 1 – Top 10 Operators Advancing G&D Through the Drill Bit 
Based on this analysis, Teine Energy Ltd ("Teine") emerges as the largest player in the region, followed by Saturn Oil & Gas Inc. ("Saturn"), with Baytex Energy Corp ("Baytex") and Whitecap Resources Inc. ("Whitecap") occupying the third and fourth positions, respectively. 
Looking at the graphic below we get a better understanding of all the players that have been involved in drilling operations over the past decade – Baytex, Whitecap, Teine and Saturn have been the most consistent players in the area while there have been many that shifted their focus away from Dodsland over time. This was Saturn's top field until the purchase of Ridgeback Resources Inc. Which was discussed in our blog from Feb 28, 2023, located here.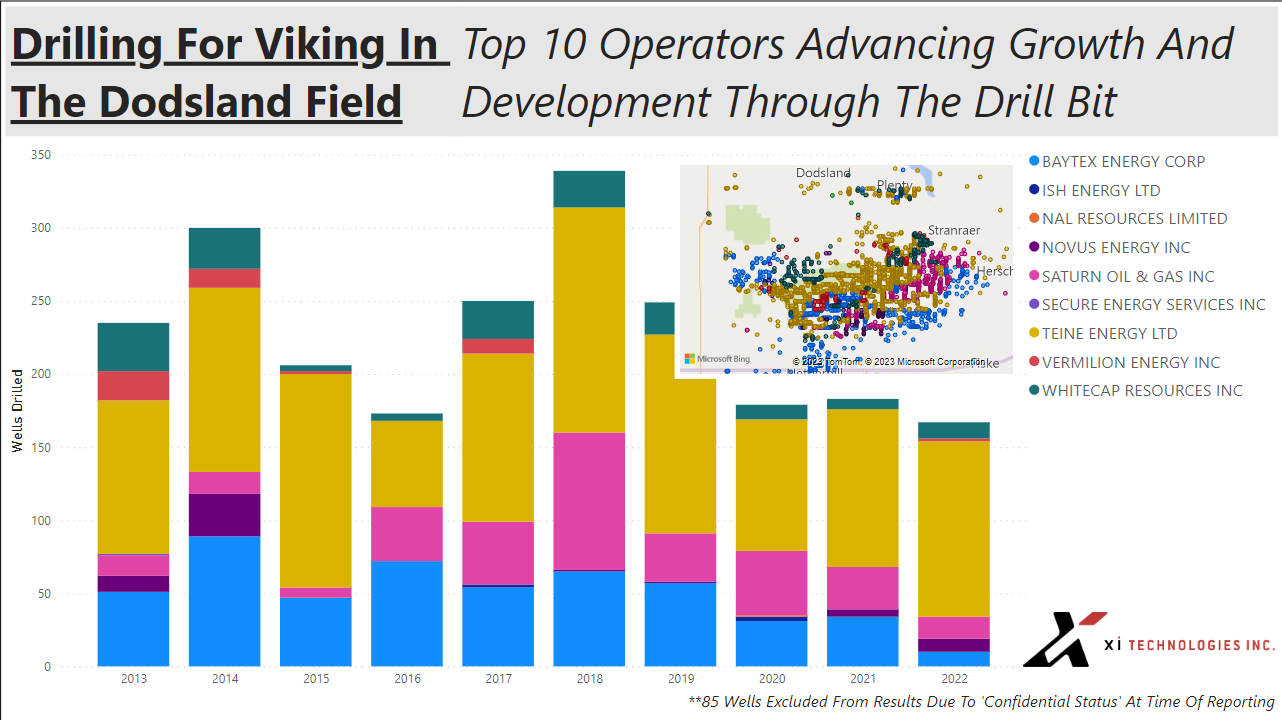 Figure 2 – Top 10 Operators Advancing G&D Through the Drill Bit Over 10 Years 
Let's compare that to production during this period.  The first image is a comparison of Initial Production to Rig Release date showing the increase in initial production from these more complicated drills: 

Figure 3 – Initial Production vs Rig Release Date  
If we look at production by year, we can see that 2014, 1017 and 2018 appear to have been very successful with all recent years being relatively consistent: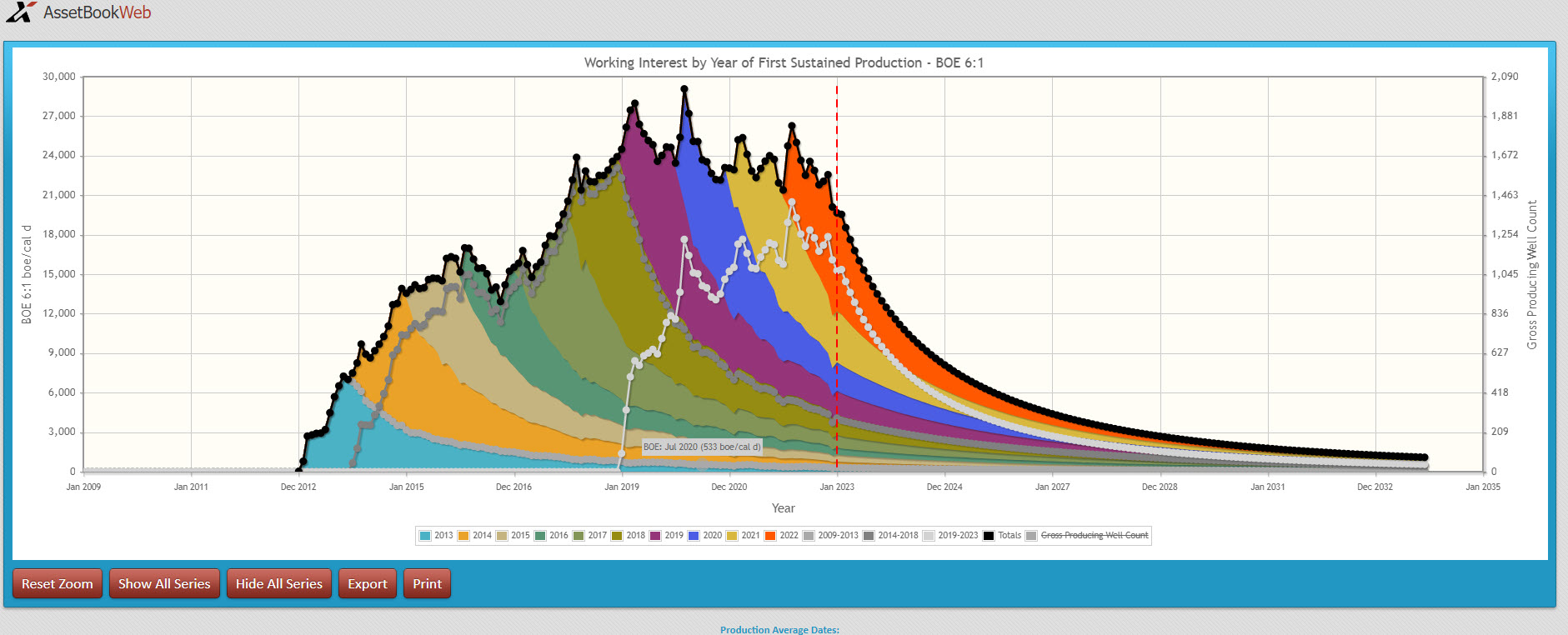 Figure 4 – Working Interest by Year 
Canada's oil and gas sector is making the global stage with top-notch innovation in well construction. Check out the graph below, where you can see companies reaching new heights (and depths) with each passing year, as they drill increasingly complex and lengthy wells as the play becomes predominately horizontal wells.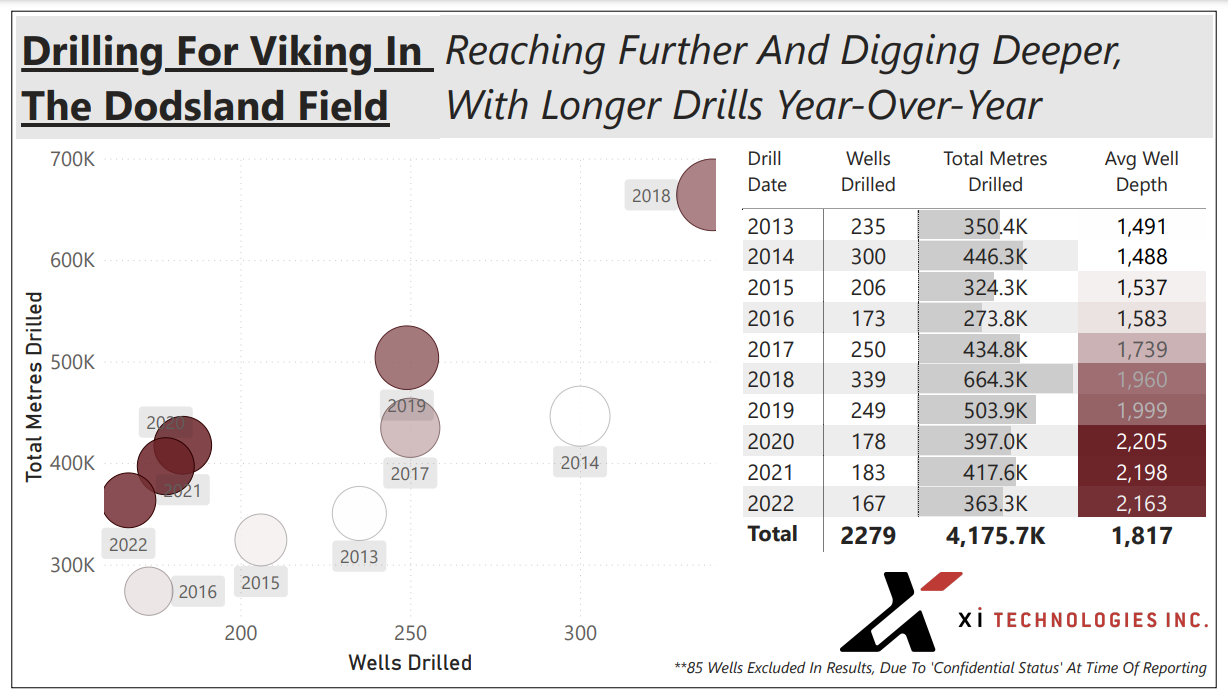 Figure 5– Depth of Wells in The Area 
So, we just explored the trending 'reach' as drills continue to lengthen, but of course not all wells are created equal. 
As shown in Figure 6, Dodsland has seen a broad spectrum of drilling techniques, with the majority leaning toward shorter wells (350-750m). Should this area continue to remain a hotspot however, we can surely expect the scale to tilt in favor of these deeper depth groups.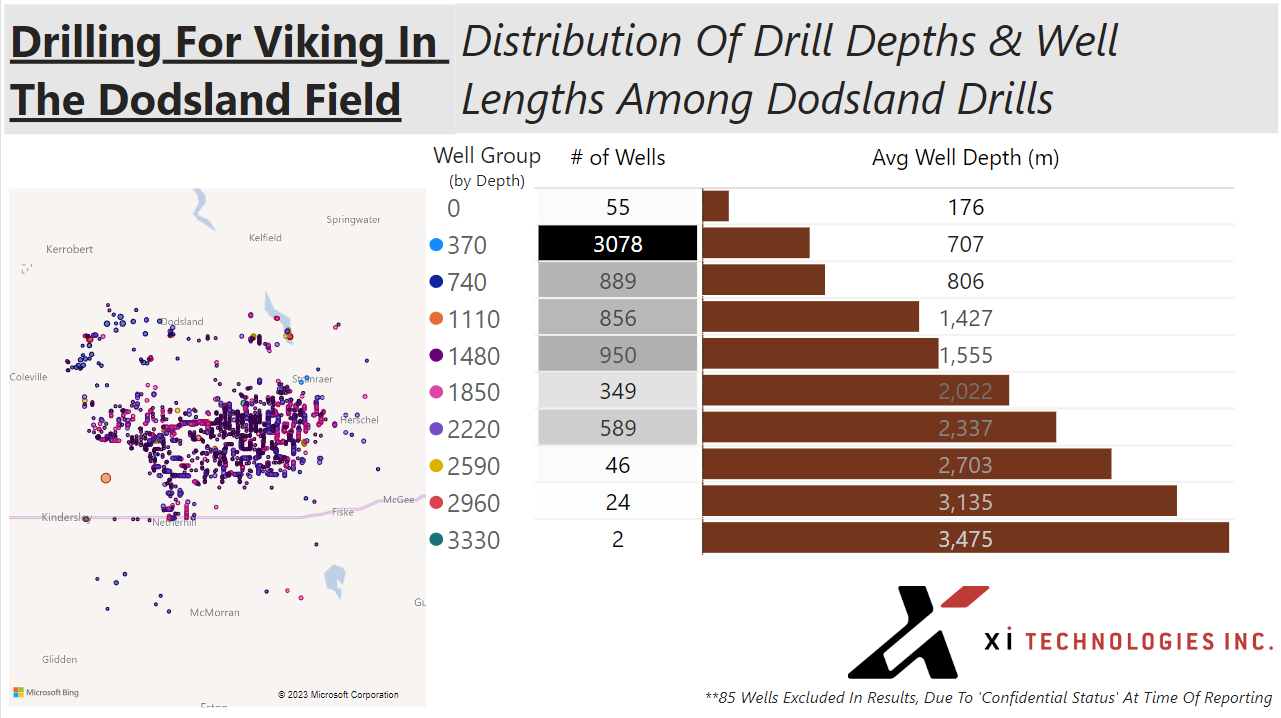 Figure 6 – Distribution of Drill Depths & Well Lengths 
You can also access the free and interactive dashboard with the above data on Dodsland. 
To learn more about how XI's OffsetAnalyst software can help you improve drilling research and performance, contact XI Technologies.