Word to the Wise: BC's mandatory closure laws will force companies to spend up to $64 million on abandonments in the next 2.5 years
June 25, 2019
The announcement of new Dormancy and Shutdown Regulation and Comprehensive Liability Management Plan (CLMP) legislation, effective May 31, 2019, will have a significant financial impact on operators with assets in BC. The first mandatory timelines for site closure to be introduced in Canada, the focus right now is on existing sites that were considered dormant as of December 31, 2018. The first abandonment deadline is likely to set companies back a total of just under $64 million in abandonment costs, with another $85 million in abandonment work required by 2026. On the reclamation side, companies will need to perform approximately $245 million in retirement and reclamation work by 2026, with another $184 million to be spent by 2030.
Based on an ARO analysis using AssetBook ARO Manager, XI's Chris Hamilton has determined that the new legislation affects a total of 7,625 licenses and 104 companies. Of those 104, the top 24 companies are responsible for about 80 percent of the abandonment and reclamation projects in play per the BC Oil and Gas Commission's announcement. Current data shows a total of 5,626 abandonment projects will need to be completed by 2031. At an average cost of $38,000, that will amount to nearly $214 million in abandonment work. On the reclamation side, the total expenditure will be in the neighbourhood of $614 million by 2036.
The chart below details the various abandonment and reclamation deadlines that companies will need to meet in order to stay compliant. XI has created a short video to demonstrate how these expenditures will break out based on the legislated deadlines. You can watch the video here.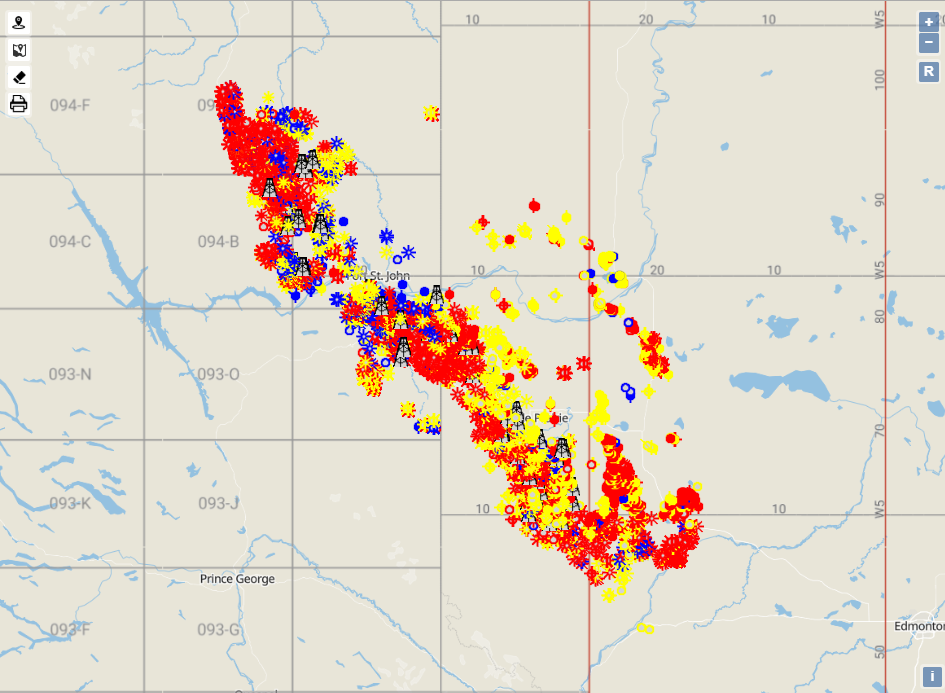 BC's ambitious timelines are forcing companies with assets in BC to take a serious look at how they will manage liabilities to meet these new regulations. XI's ARO Manager is the ideal tool to help companies evaluate, track, manage, and report on these obligations. Companies can utilize a standardized cost model to assess total liabilities, or they can import alternate cost models and perform scenario analysis to determine most efficient, low-cost approach to meeting the mandatory abandonment and reclamation deadlines.
Each week, XI Technologies scans its unique combination of enhanced industry data to provide trends and insights that have value for professionals doing business in the WCSB. This week, we have created a video that looks at the financial impact of abandonment legislation on BC operators. If you'd like to receive our Wednesday Word to the Wise in your inbox, subscribe here.